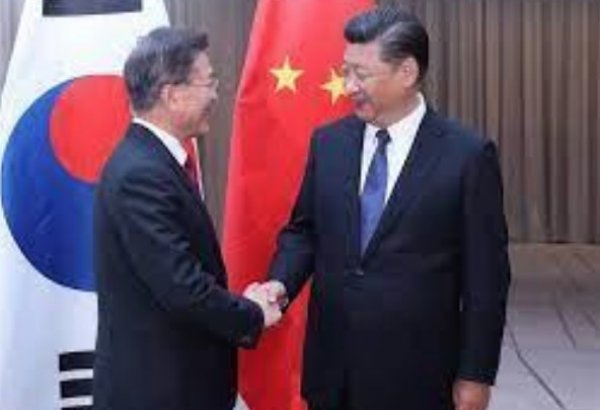 BEIJING – China and South Korea share the responsibility of maintaining peace in the region, Chinese President Xi Jinping said on Friday in a phone conversation with South Korean President-elect Yun Suk-yol.
Xi, quoted by the Chinese news agency Xinhua, said that China stands ready to work with South Korea to strengthen international and regional cooperation and actively work to guarantee the stability and ease of communication chains. global supply.
Xi and Yun hold talks after North Korea launched an intercontinental ballistic missile test on Thursday. A move that has escalated tensions on the Korean peninsula, threatening to upset the balance in the sensitive region.
A spokesman for the elected President of South Korea, Kim Eun-hye, said earlier that
Yun called on the Chinese president to cooperate closely with Seoul for "the denuclearization of North Korea and the stable management of the political situation on the Korean Peninsula".
The spokesman said he expressed Seoul's concern over the escalation of tensions in the region due to "serious provocations" from the Korean peninsula and Pyongyang.
North Korea confirmed earlier today that it had successfully tested a new intercontinental missile, the Hwasong-17, at the direct orders of its leader Kim Jong-un, ending a moratorium on long-range missile testing since late 2017.
On Thursday, outgoing South Korean President Moon Jae-in called a meeting of his country's National Security Council (NSC). He warned that North Korea's firing was a clear violation of UN Security Council resolutions.
Reacting to the escalation, the Security Council convened a meeting on Friday to discuss the matter.
Internet geek. Wannabe bacon enthusiast. Web trailblazer. Music maven. Entrepreneur. Pop culture fan.