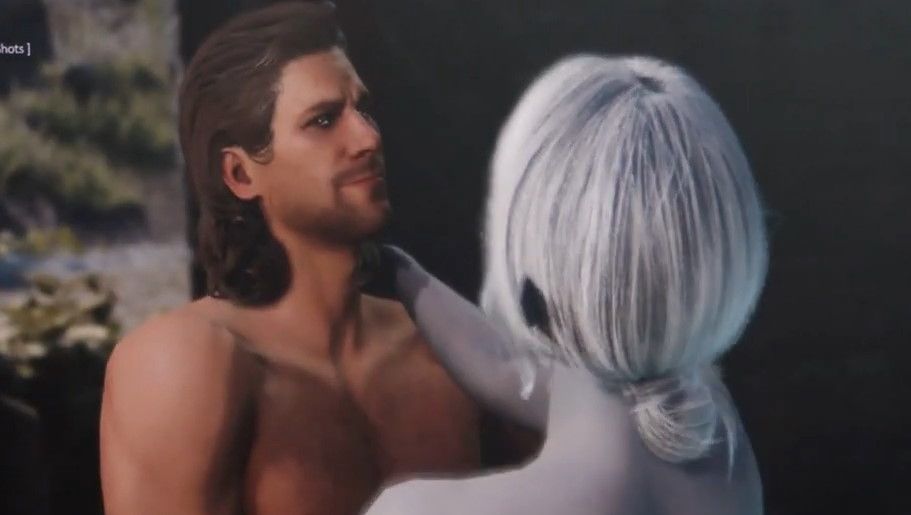 Lorian Studios, the developer of Gate 3 in Baldur, said in a previous update to the game that the Human Wizard Gayle was the most murdered NPC in the game, with a "team member kill-rate" that was four times higher than any other NPC in the game. But obviously he spreads other kinds of emotions, as Larian said in today's update that he is also the most "romanticized" member of the team.
Gayle has so far been romanced by 33 percent of players, followed by Shidohart at 31 percent. Only 1.337 percent of players chose to sleep alone, which I think is an interesting reflection of how virtual boot-knocking has become an almost mandatory component of RPG. Lorraine is holding on to other statistics for the time being, saying "it could be fun if you shot it and guessed it", although it also hinted that "Stan Memes" doesn't reflect the actual data.
Other bits, including some data, including some spore-ish, so if you're sensitive to things like this, you need to avoid:
Number of Pet Players: 400,000 (Estimated)
Players who wanted to steal the ring: 5.87 percent
The players who earned it and ended up sucking a toe: 26.3 percent
Players who jumped into the underworld but died instantly because no one thought of casting a feather fly at first: 40.79 percent (good job, everyone)
Players who stood with Tiffilings: .4.75 percent
Players joining Minthara: 25.14 percent
The final two issues relate to a major choice in the opening chapter of Baldur's Gate 3 – I will not be precise on any issue, but for the benefit of anyone fighting to decide which way to go, the result indicates that "good overcomes evil," Lorian said. .
The new Baldur's Gate 3 patch creates a number of "cinematic tweets" that range from just starting to adding brand new content. Here are some examples:

He started getting crooked necks, and we made sure he didn't have health insurance so we helped him a bit.
As many of you know, even though the Early Access content sometimes runs for a hundred hours or more (wow!), You still haven't seen all the content, as new things have gradually entered the game. In this case, a missing cinematic. Where once it was dark, now there is light!

A certain song has also been 're-shot' by our cinematics team, which gives you an excuse to find it again. Did you need one?
The update is now live, and it does:
Improvement
Optimize overall sound settings to improve performance on lower space machines
Polish has been added to several in-game cinematographies
Opportunity index attacks are now properly hidden for invisible enemies
Advanced timing of some tutorial messages
Improving the use of skill selection in character building
New tutorial messages on war have been added
Listening to the dialogues of other players now shows the dice rolls of other players correctly
The reason the webpoint is unavailable will now appear on the map
Party members should now properly cancel their spell-ready status when switching to another character
Correction
Fixes initial crashes for specific driver and hardware combinations
After the expedition on Grove settles a business-related crash with Zavlor
Fixes crashes in dialogs related to adding dynamic items
Crush has been fixed in AI's fight
Fixes a potential crash with moving platforms
Fixed crashes related to loading savegames during the dialog
Fixes crashes when destroying multiple families with a single spell
Fixes unload load resource related crashes (when a save is loaded or returned to the main menu)
Fixes a blocking problem when someone joins during the level transfer
Fixes a blocking problem when the dialog starts when someone leaves the game
When another player is stuck in a "dialogue" state, the host is no longer able to save
Fixed players get stuck in the same dialogue inside the camp after choosing to fight Minthara
Static characters get stuck in animation if the Prestast spell time is down
Static characters are not in the correct position after loading
Fixed talking and not being able to talk to team members after being summoned to the loom
Fixed not being able to use some spell scroll outside the spell slot
Rare problems have been solved for players who have no profile at the beginning, need to select or create a profile
Fixed quest markers do not display correctly when multiple markers point to the same thing or location
If the player has already completed a long rest the Tiffelings celebration does not proceed properly Fix
Determines the physics of the nautiloid door again after storage and loading
If he stays home during the fight, the steady Ethel is not running his attack
Fixes a few small bugs related to in-game cinematics
Spell out invisible characters without targeting them
Fixed summons from non-owner items,
Battle drums fix goblins that are not used properly
Fixed issues with LockPick progressing going out of sync
Screenshots of static save games being very dark
The fixed spell is not playing correctly in multiplayer
A long black screen is fixed if the dialogue starts with the joining of another player
During the fight the stationary jeweler begins the dialogue
Fixed audio settings not being reset when switching profiles
Fixed not being able to switch the character correctly in the trade window
Improves navigation Fixed not being able to click through the view you see
If Lathel was never hired, Geith mistakenly became hostile to Fix
Fixes additional re-articles when using an inspiration point
Fixed inspiration points are not able to go up after using inspiration points or receiving another
Fixes a problem with the entrance to the hidden vault closing again after the puzzle has already been solved
Fixed an item being marked as not being set correctly
Fixed being able to select summons in the trade window
Fixed Jarial Tiffling Scholars are not able to maintain the level up to 4 levels
Color tools for creating specific characters
Fixed characters sometimes fall off the running platform
Several animations, including the torch, fixed the problem
Misty is determined to be able to select invalid targets for step efficiency
Hidden summons of other players fixed at not seeing at all
Fixed group members are being rearranged to separate characters in the group and reconnect
Certain tools still generate sound after uncopping
Fixes several texture and skin problems
Several minor localization issues have been resolved
Fixed minor issues with action logs
Prone to fits of apathy. Music specialist. Extreme food enthusiast. Amateur problem solver.