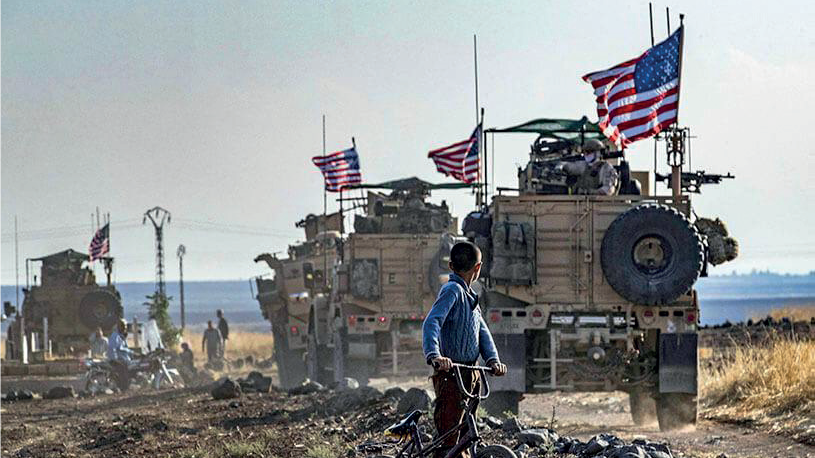 US bases set up in the governorates of Deir ez-Zor and Hasake were announced by two Syrian and Iraqi media on the evening of Friday, December 31. For its part, Damascus emphasizes the illegal presence of US troops in the country's territory.
Once again, US military bases in northern Syria have come under fire without the consent of Damascus. Thus, as claimed by the Iraqi agency Shafaq, several rockets hit a base housing a US military in the governorate of Deir ez-Zor on Friday evening.
Referring to witnesses, the agency speaks of the noise of explosions heard in the base, although without specifying what damage was caused by the bombing. For its part, the US military responded with a 155-mm howitzer by sweeping the area that would be the site of the fire.
Also on Friday evening, several rockets were fired at a military base located in the city of al-Chaddadeh under Hasake's regime, the organization of Syrian radio and television reported, according to which sirens were triggered after the attack. This is not the only incident involving the US military that took place in Hasake Governorate on Friday.
According to the Sanaa news agency, earlier today, residents of the town of Tal Hamis blocked a convoy of five US military armored vehicles, and were forced to turn back by throwing stones.
Internet geek. Wannabe bacon enthusiast. Web trailblazer. Music maven. Entrepreneur. Pop culture fan.