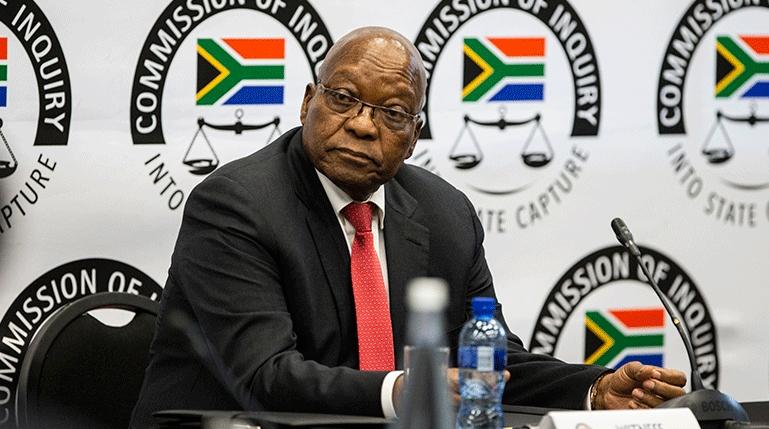 Former South African President Jacob Zuma on Wednesday pleaded not guilty to charges in the Pietermaritzburg High Court in the infamous arms deal of 1999.
Zuma told the judges in a trial that began on Monday, "I plead not guilty and many of his supporters attended the ruling African National Congress (ANC)."
The National Prosecution Authority (NPA) fears that the latest attempt by the former president to force prosecutor Billy Downer to recuse himself may further delay the case.
In fact, it has been more than 15 years since Zuma became involved in a corruption scandal involving an agreement with the French ordnance company Thales.
At the age of 79, the former head of state (2009–2018) would face charges of extortion and money laundering for acts dating back to 1999, when he was still the vice president, when the French arms giant flew the planes. Won a contract for equipment and military ships.
He is suspected of receiving more than four million rand (or 235,000 euros) in bribes in 19, as part of an arms contract of around 3 billion euros signed with the French giant Thales, also on the dock.
Jacob Zuma testified before the Anti-Corruption Commission only once in July 2019. He quickly slammed the door, and behaved as an "accused".
South African Justice on 25 March investigated a request by the Judicial Commission of Inquiry into corruption, demanding that the former president be put behind bars for refusing to testify before him.
Despite several summonses, Zuma always refused to testify before the Zondo Commission, which later asked the country's highest court to serve a two-year prison sentence for "contempt of justice" against the former state head.
Involved in forty evidence in several scandals, he was forced to resign in 2018 and was replaced by current President Cyril Ramaphosa.