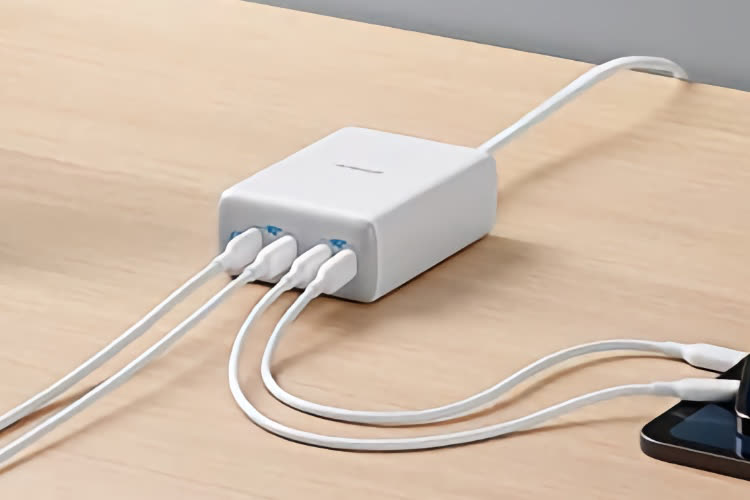 Everyone loves spaghetti on the plate, everyone hates spaghetti under the desk. With its new 547 adapter, Anker brings together the charging of up to four USB-C devices in one location, at a power that varies according to the number of terminals connected.
The case's maximum power is 120W, which will be achieved by connecting a MacBook Pro (maximum 50W) and a MacBook Air (maximum 30W) to the two ports on the left, and two iPhones (maximum 20W each). Two ports on the right. The port on the far left delivers a maximum power of 100W, which is enough for a 14-inch MacBook Pro (a bit tight for a 16-inch launched at full speed), but only if it's the only machine that doesn't have adapters. .
The 120W envelope is shared differently depending on the devices connected to it. While it's not easy to navigate, luckily Anchor provides an explanatory diagram to avoid unpleasant surprises. Fast charging is provided by PowerIQ 3.0 technology (from 0 to 50% in 30 minutes on an iPhone).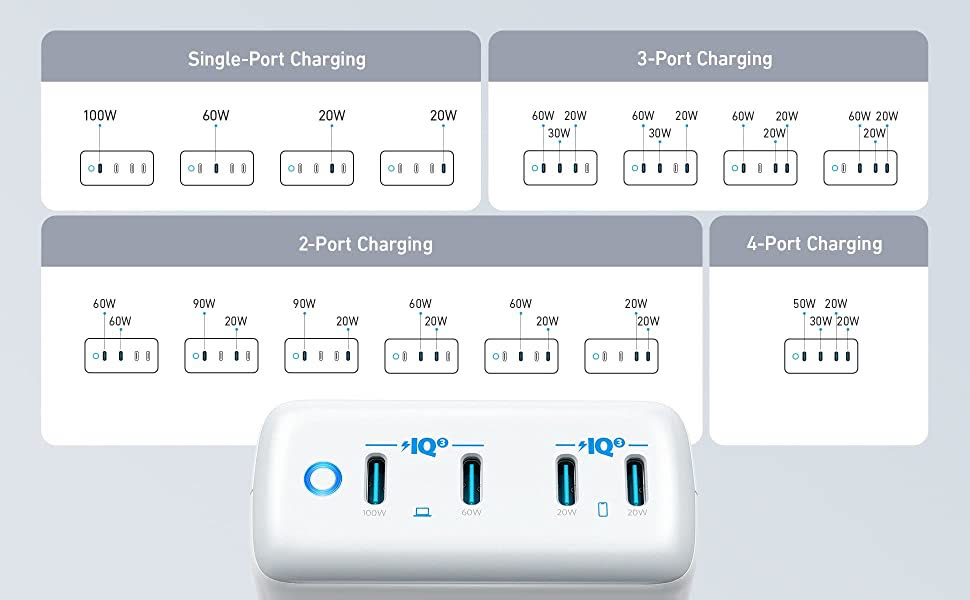 The unit is delivered with a 1.5m mains cable, which can be removed to facilitate transportation (be careful, the device weighs 400g anyway). Right now, the 547 charger can only be seen on Amazon.com, where it retails for $119.99, but hopes are high for availability in Europe and France in local stores soon. From Anchor on Amazon.
Prone to fits of apathy. Music specialist. Extreme food enthusiast. Amateur problem solver.