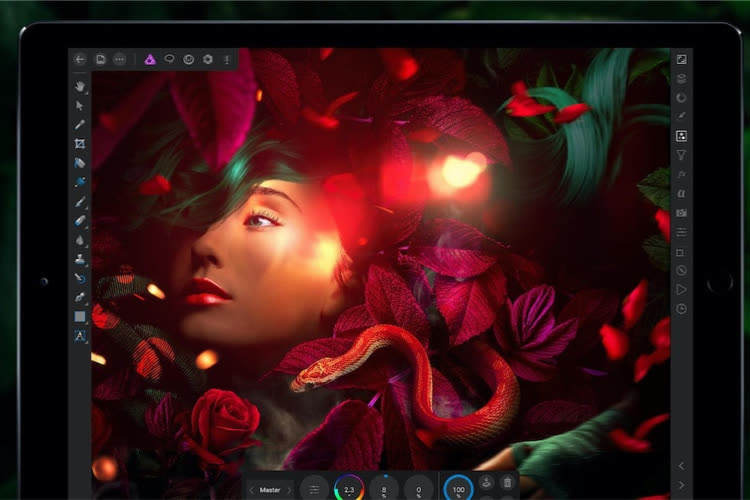 The Serif Group, which develops Affinity Suite (Photos, Designer and Publisher), has just announced a major update that should significantly improve the performance of its applications. This concerns the Mac, Windows, but also iPad versions.
The developers have done a complete rewrite of memory management in Affinity Publisher, which greatly reduces the time it takes to open large documents and makes scrolling easier. It also improves zooming in on a set of documents and live editing. The company explains that the application is now capable of rendering very complex documents, with potentially hundreds of thousands of items, up to 10 times faster than before. Ashley Hewson, director of Serif and developer of Affinity, announced the impressive performance:
We've completely revamped our memory management architecture, and the result is that there's really no limit to the size of the document you can work on while maintaining this exceptional performance.
The Affinity Photos app has been updated to be smoother, even when manipulating a large number of layers (heaps of a hundred objects). In addition, it also gets imported into Publisher. 4 times faster While many other settings have been improved.
Photos, Designer and Publisher are sold on the application developer's site or on the Mac App Store for 55 €. On the iPad, Photo and Designer are sold for €22 each.
Prone to fits of apathy. Music specialist. Extreme food enthusiast. Amateur problem solver.