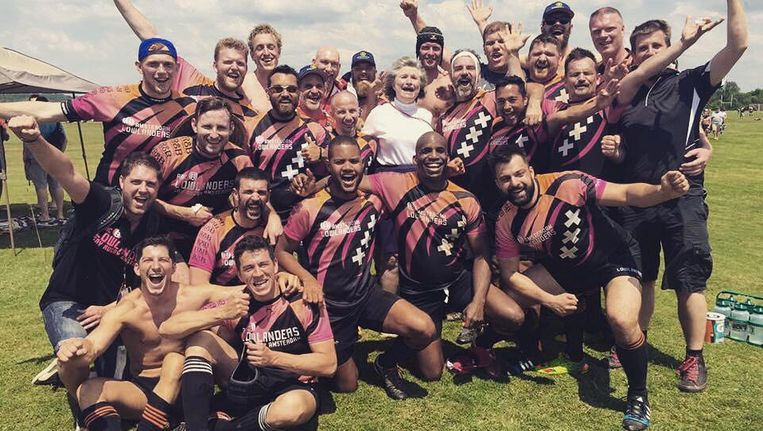 The Bingham Cup is a biennial global rugby tournament, especially for gay rugby clubs. During the official announcement on Saturday evening at Casa 400, Gay Rugby Club Amsterdam launderers were told that they would host the tournament in 2018.
"To be eligible, we had to submit a comprehensive proposal," says club spokesman Eric Schoonoven. "We competed against London, Edinburgh and Toronto. This is an internal election, any club that is a member of International Gay Rugby can vote for their preferred resolution."
Schoonhoven continues: "What we urged is that rugby still has a lot to be won in the Netherlands. Rugby is already a very popular sport in the United Kingdom. With the Bingham Cup we hope to give rugby . To further promote the Netherlands and gay acceptance. "
More and more popular
With success: The people of the Terai get the most votes, so the tournament is coming to Amsterdam. And not only the tournament: "There are already eighty gay rugby clubs around the world, but the number is growing rapidly so I think there will be around a hundred clubs by 2018. So we expect to reach two thousand people."
The matches will take place at the Amstown Rugby Club (ARC) at Sportpark West in Amsteblan, where there is also a pink dressing room for the men.
According to Schoonhoven, the tournament is extremely important. "It is a prestigious tournament, one of the largest rugby tournaments in the world. But above all it is a great international fraternity, a family. The atmosphere is fantastic, I am really looking forward to it."