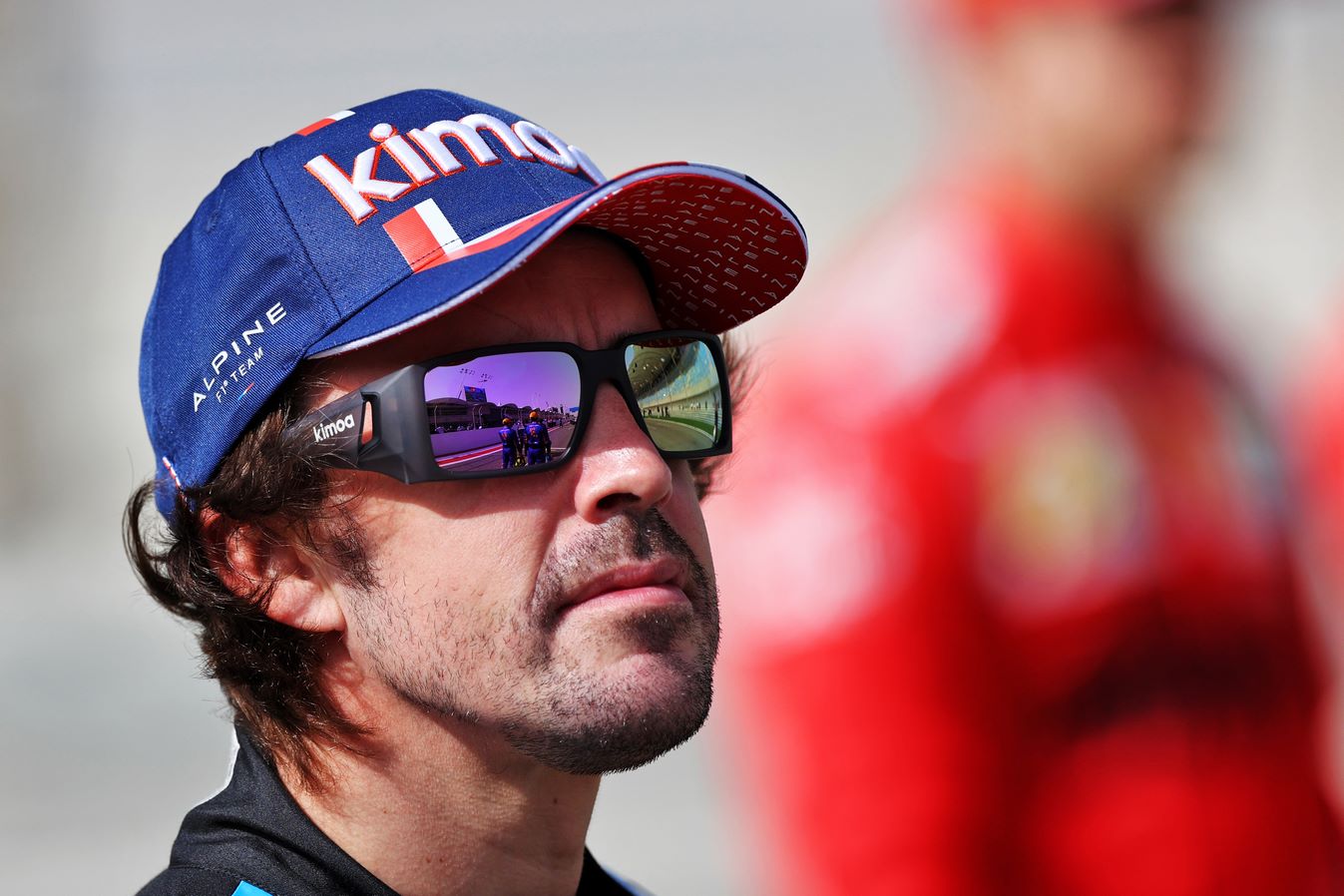 Fernando Alonso will compete in the 2021 F1 season despite his bicycle crash, being hit by a car, and his broken jaw.
Involved in a road accident in early February, Fernando Alonso was hit by a car on his bicycle, costing him fear and a broken jaw.
Alonso will undergo a new operation at the end of the season
Fernando Alonso will race with titanium plates in his jaw after a bicycle accident that occurred last month, but the Spaniard says it will not affect his comfort in his car, even if he needs surgery at the end of the season.
"Yes, I'm fine," Alonso said. "I'm happy to be here, first in the padcock and first and foremost in this game. After the accident four weeks ago, I had about ten days to rest at home and after the operation, I had to rest a little. Nine, After ten days, I went back to a very normal routine of fitness, preparation. "
After returning to the wheel of Alpine for the first time in a winter test this Saturday, Alonso says he does not expect any discomfort during his first run in the A521.
I missed the car launch because the restrictions were quite tough between Switzerland and the UK, but it tasted good. Ready to roll in car. I honestly don't expect any problems. I have been training for three or two weeks now, completely normal.

I was in the simulator on Mondays and Tuesdays, so the preparation was not too impressed. I only missed a few days of marketing and filming, which I was happy about! Then I covered all this on Wednesday afternoon, I had a very intense day of marketing activities.
After 2 years away from the F1 circuit, the F1 World Champion became the World Endurance Champion with Toyota, the 24-hour double winner of Le Ones, winner of the 24-hour Daytona, and competed in Dakar.
On a personal level, I need to remove two titanium plates that are in my upper jaw that will be removed at the end of the season. So things are still happening at the end of the championship but it will not affect my professional life.

The way the midfield is currently very competitive, so this is something that we are aware of, that we have to do things to the maximum and fully on every weekend if we score good points.

Then another challenge, not only for me but for the team and everyone in the paddock, will be 23 races. We need to be aware of this number and try to save energy when you can during the year, even in June, August, September, although the more you save, the better you feel, the better in November. Will stay. December.

After a few years there are a few things that are a little relieving and a habit to do, but in terms of driving or making contact on weekends working with the team, it should be very smooth. I was not two years old, I used to run every weekend so I should be fine.