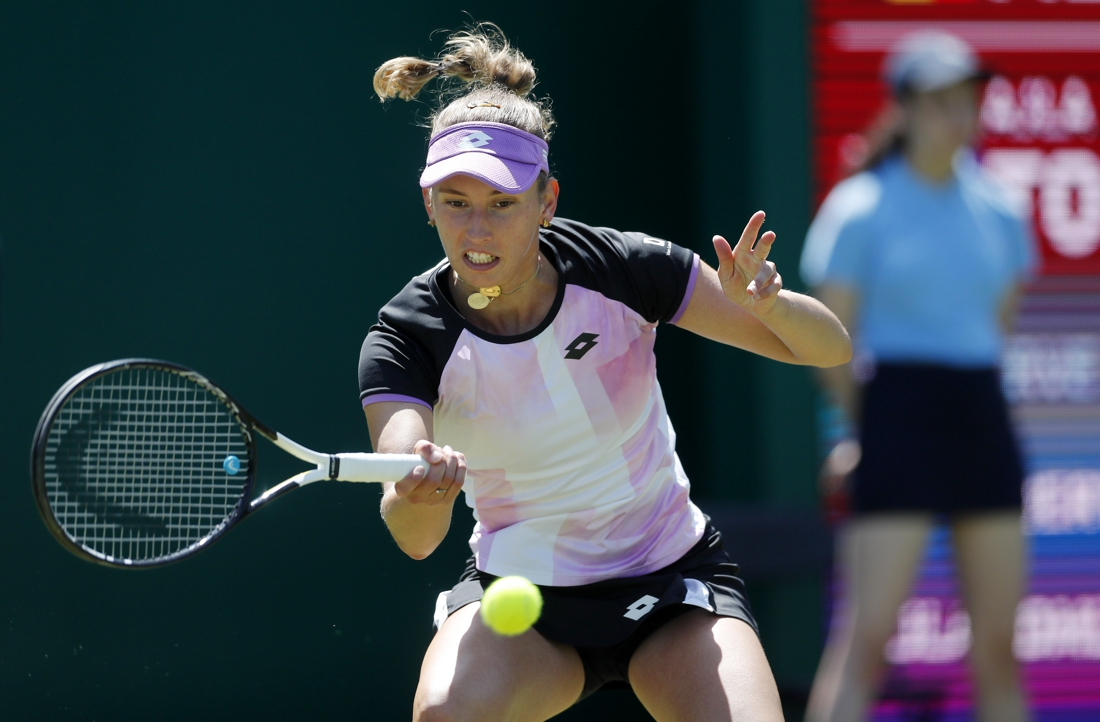 Disappointment for Alice Mertens (WTA-17) in the United Kingdom on Tuesday. The 25-year-old Limburger was knocked out in the first round of the WTA grass tournament (235,238) in Birmingham. Belgium's No. 1 lost to Australian Ajla Tomljanovic (WTA-72) in three narrow sets with 7-6 (7/5), 6-7 (5/7), 7-6 (7/4) and 3 hours and play 9 minutes.
'It's never easy to change the surface', Mertens explained. "Also, it was the first time in two years that I played on the grass again. I haven't played badly, but I haven't got my feet yet, especially in attack from defense, but also in serve, return and my footwork. It's not okay yet. I must admit he played well. He didn't make many mistakes. Losing 7-6 in the third set isn't fun, but at least I'm able to determine what I need to work on for the rest of this short season."
gets doubled
For the same money, Mertens could have won the match in two sets. She took a 5-4 lead in the first set, bagged a set point and then led 4/2 in the tiebreak. "Yeah, that's true, although maybe she could have won in two sets because it was so close. The fact is that I should be able to take better advantage of situations where I have the upper hand, for example when I have The brakes lead," she analyzed. "Maybe I should take a little more risk, especially on the grass, because I tried to separate the slices, but I couldn't balance it. I put more aces (14) but also 12 double faults, depending on my taste. Anyway, I'm still in the doubles tournament so I can work on my serve and my return. That's an advantage.
Mertens plays a double with Taiwan's Hsieh Su-wei, who was also knocked out in the first round of singles on Monday. They start against veteran Americans Coco Vandeweghe and Samantha Stosur.
Alcohol maven. Incurable pop culture specialist. Communicator. Gamer. Certified explorer.