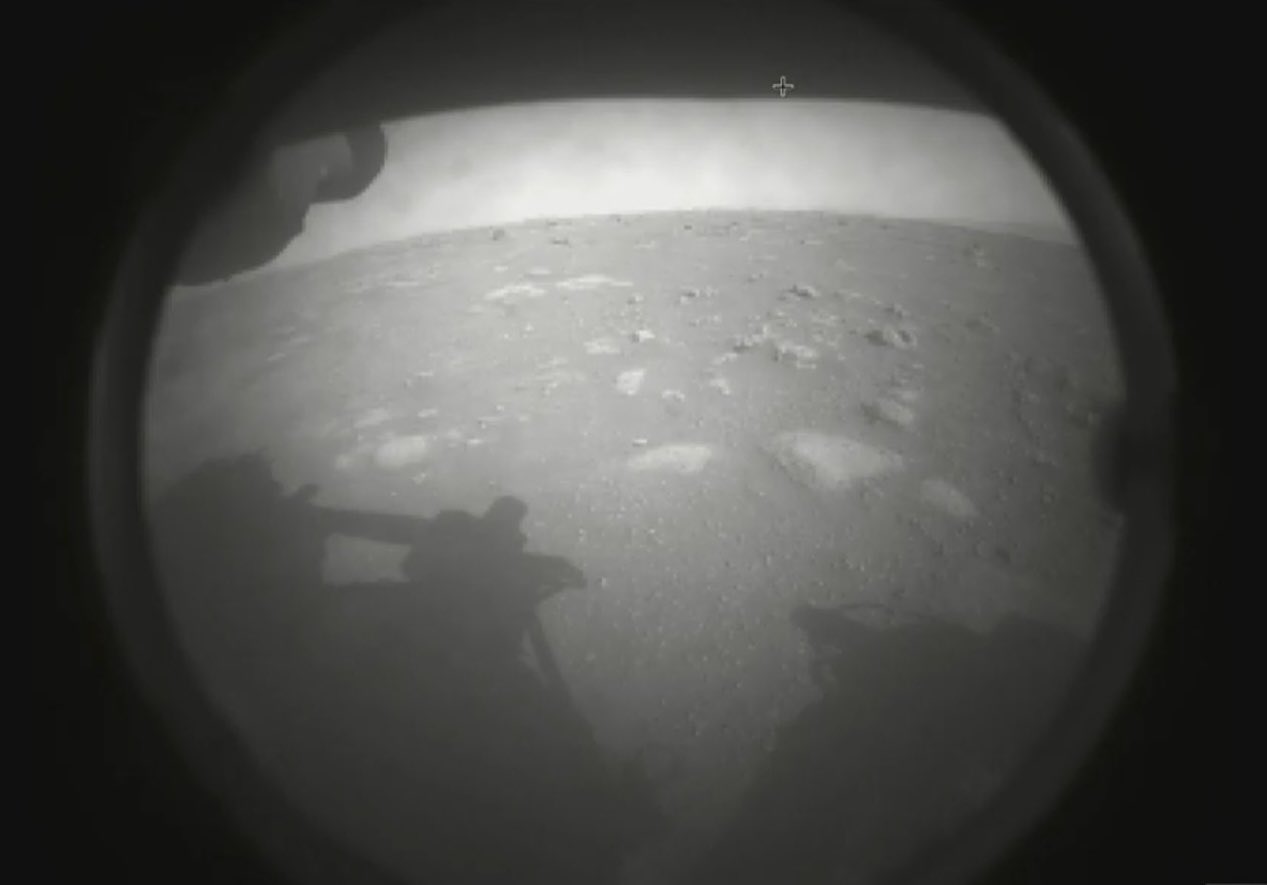 NASA's Perseverance Rover successfully landed on the surface of Mars on Thursday, launching the ninth mission of the US Space Agency to the Red Planet.
Applause began to ring in the mission control room at NASA's Jet Propulsion Laboratory after controllers confirmed that the rover, which carried the Ingenuity helicopter drone under its belly, had successfully landed on Mars at 3:55 am.
The rover reached the upper layers of the Martian atmosphere seven minutes before landing, then performed an entry, descent and landing process described by NASA as "Seven Minutes of Terror." The Fortitude Rover is a six-wheeled geological robot, the largest, heaviest, greenest and most sophisticated ever sent into space.
Developing in the Jzero crater, he would search for signs of past life on Mars, and collect samples that would eventually be sent back to Earth. It is the first rover to have a sample capture system on Mars, which will allow specimens to be packaged to return to Earth on future missions.
The Perseverance Rover was launched on July 30, 2020 from Launch Complex 41 at the Cape Canaveral Base in the US state of Florida.
Touchdown confirmed. #CountdownToMars Completed, but the mission is just beginning. pic.twitter.com/UvOyXQhhN9

– NASA (@NASA) February 18, 2021
Prone to fits of apathy. Music specialist. Extreme food enthusiast. Amateur problem solver.