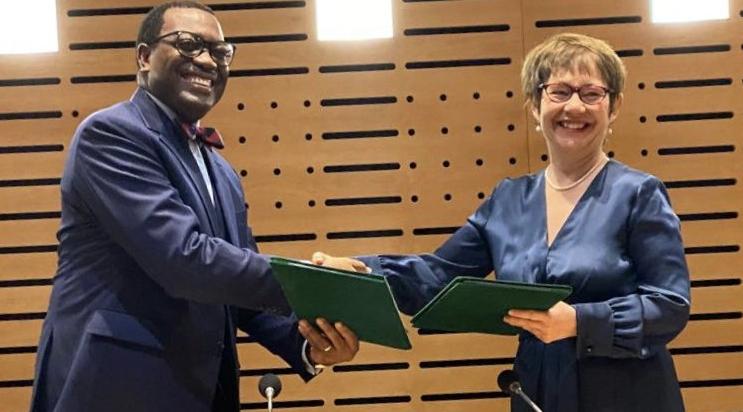 The African Development Bank (AFDB) and the European Reconstruction and Development Bank (EBRD) signed an agreement to strengthen private sector financing in Africa on Monday, 17 May, with both institutions announcing, 'One of the donors in Paris International Conference 'above.
The agreement plans for "new sources of finance" and "unlocking investment opportunities" for the private sector and particularly African SMEs, with "special attention to adaptation to" climate change "by financing" flexible infrastructure " "With, two banks said. In a joint statement.
"This agreement with the EBRD is very important to us because the major challenge for Africa is firstly related to infrastructure. The funding gap in the region is estimated at between $ 68 and $ 100 billion per year", the president explained. AfDB Akinwumi Adesina partnership during the signing.
According to him, "The bank is deploying significant resources but cannot finance all these functions on its own, it needs additional resources".
The agreement was signed a day before the Paris summit on the financing of African economies.
This meeting, to be held on Tuesday, will bring together the heads of heads of international financial institutions, along with the heads of heads and governments of African countries and allied countries.
The summit aims to mobilize innovative initiatives and mechanisms to support efforts to revive African economies in the context of the crisis that has arisen due to the COVID-19 epidemic.
Topics on the agenda include debt treatment, allocation of special withdrawal rights, public-private partnerships, infrastructure financing and other issues related to key sectors of the economy.