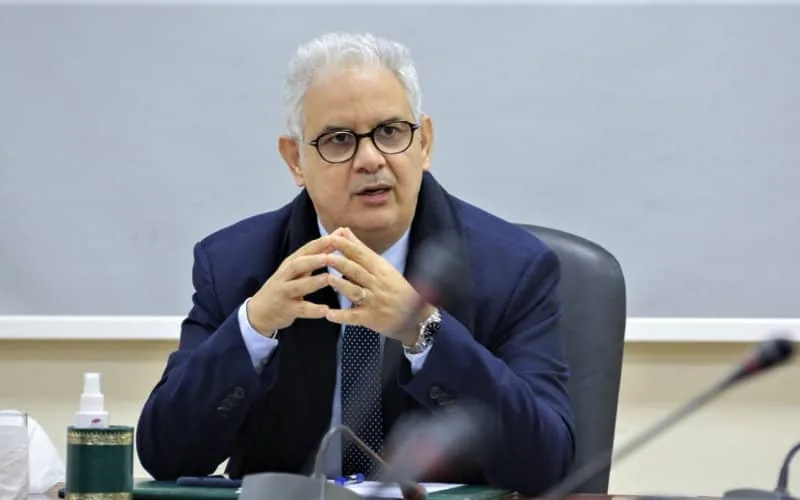 "Morocco, which has always shown wisdom, common sense and prudence in the face of provocations from its eastern neighbour, will nonetheless continue to defend its territorial integrity, and will continue to defend its best interests with firmness and rigor". announced. Nizar Baraka's during his National Council held on 5 June, in response to the Algerian President's accusations on Morocco.
"The break with Morocco – and I am talking about the monarchy, not the Moroccan people, which we believe – went on for so long that it became commonplace. […] How can we even think of giving an emperor an entire territory (Sahara, editor's note) along with his entire population? Where is the public's respect? This recognition makes no sense ", declared Abdelmadjid Tebboune in a recent interview with the French newspaper. Point.
READ ALSO: Asma Lamnavar Responds to Algerian President

Equilibrium's party condemned these "declarations", which it considers "irresponsible and clumsy in power in Algeria". According to him, these declarations "reflect a deep hatred and a tyrannical doctrine that does not cease to conspire against the interests of the Moroccan and Algerian people, and takes away its poison to separate the brothers of the two countries." is". Morocco "will not allow itself to deviate from the path it has mapped for building its new development model, playing its role regionally and internationally, and remaining faithful to its conviction of the need for the creation of the Federation of the Grand Maghreb", supported party.
Internet geek. Wannabe bacon enthusiast. Web trailblazer. Music maven. Entrepreneur. Pop culture fan.