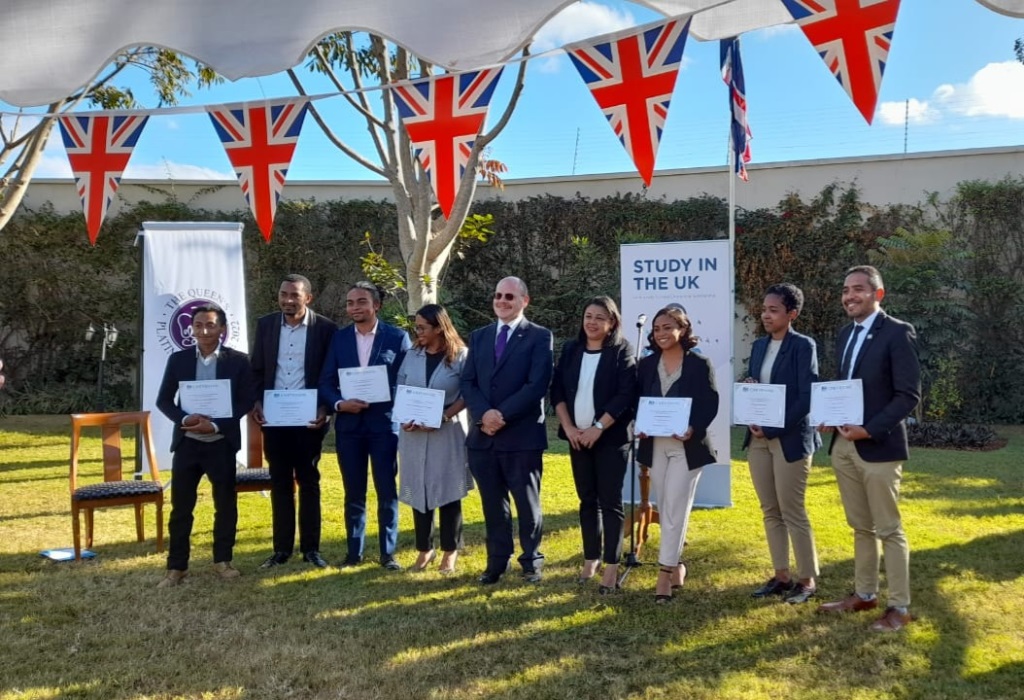 On 15 June, the British Embassy held a certificate ceremony in honor of eight (8) Malagasy scholarship holders who received their master's degrees at prestigious universities in the United Kingdom for the Chevening Scholarship Program of Study. He is among 75 Malagasy scholarship holders who have benefited from this prestigious program since the 1990s.
,I am grateful that I had the opportunity to study and explore Wales known as the Sanctuary Nation, and the connection between Madagascar and Welsh history made it easier for me to integrate into the UK. United and made me feel like Cardiff is my second home" explained one of the comrades.
To point to another mate"It was a different way of growing up. I was able to consider my personal improvement. Chevening was the most wonderful and rewarding experience of my lifeAnother partner concludes.
Chevening is the flagship scholarship scheme of the UK Government. Scholars earn world-class master's degrees, grow personally and professionally, and then join a diverse community of more than 50,000 alumni around the world.
Alumni Chevening Scholars are renowned for their ability to take leadership positions and drive new ideas and positive change in many fields, including politics, business, the environment, public health, civil society, law, and more.
Future Malagasy leaders are strongly encouraged to register for the next academic year 2022-2023 next August. Ambassador David Ashley urged: "We encourage applications from diverse fields, genders, backgrounds and areas of expertise. A good level of English is essential to the development of Madagascar, as well as a commitment to the relationship between the United Kingdom and Madagascar!,
More information is available at www.chevening.org / Facebook: UK, Chevening Awards (FCDO) in Madagascar, Chevening Alumni Madagascar / Twitter: @UKinMadagascar, @CheveningFCDO
Organizer. Zombie aficionado. Wannabe reader. Passionate writer. Twitter lover. Music scholar. Web expert.