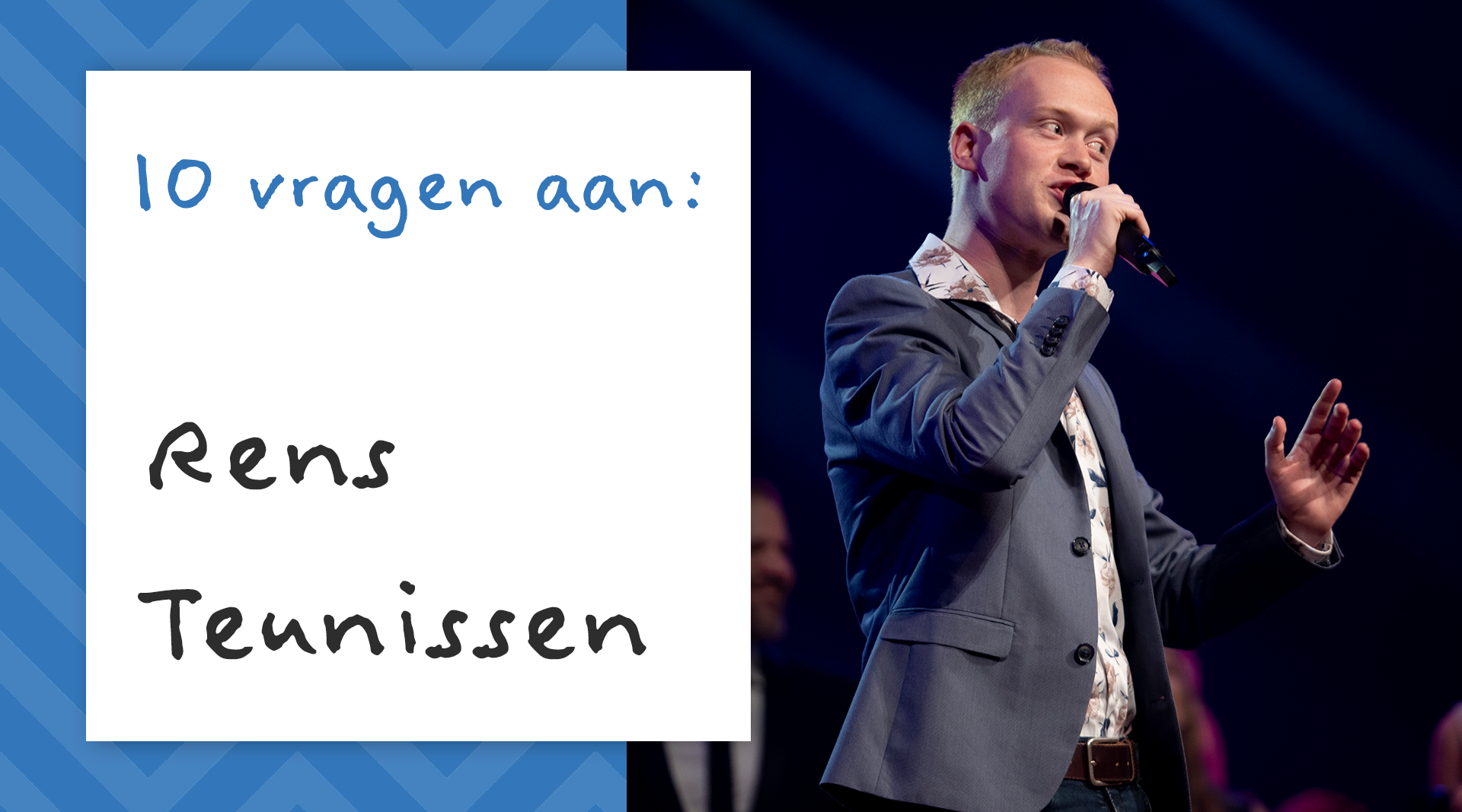 In this new section of Nederweert24 we ask a resident of the municipality of Nederweert 10 questions every Tuesday.
Today: Ren Tunisen
1. Who are you and what do you do?
"My name is Rance Tunison and I am an English teacher at Peelland College, Duarne. For this, I will be completing my master's degree in Fontys Teacher Training Program at Sittard this year. I also run my own language agency Tunisian Teaching and I am active as a singer on a semi-professional level. You'll find me regularly on stage, in the choir, or in front"
2. How do you charge yourself?
"To recharge myself, I like to read a good book, watch an episode of a good series on Netflix or go to the theatre. Fortunately, the latter is still possible."
3. If you had to eat one dish all day, what would it be?
"It's easy: Cheese! It ain't no dish, but you make me so happy"
4. Which is your favorite book?
"For someone who loves to read, it is difficult to make a choice. If I really had to choose, I would choose Harper Lee's To Kill a Mockinbird. It is highly recommended for those who love to read and it remains a classic within American literature. the book is still very timely"
5. What is your biggest hobby?
"My biggest hobby is singing. I love to sing and much more. Usually opera or musical repertoire. The song is liberating, stress reliever and relaxing for me"
6. Which word do you like to use the most?
"I don't have a word I like to use. On the other hand, my favorite word in Dutch is 'common'. In dialect that would be 'pedmoike'. What a wonderful word that is!"
7. What would your ideal vacation look like?
"As soon as that happens, I'd love to have a nice tour of the UK. Preferably with an old English car, of course. it looks awesome"
8. What is your biggest dream?
"Secretly I cherish the dream of making a career in theater one day. I think it would be great to be able to give the audience a good evening every night. i really enjoy it"
9. What is the first thing you would do if you won the lottery?
"Perhaps that money will be useful to pay for that tour of England. Really sounds like a good plan to me."
10. What will you do in 10 years?
"Hopefully in 10 years I'll still be teaching. He may be in high school or somewhere else entirely. We'll see, but I'm not going to stop teaching and neither is the English language. It would be great if my language office continues to grow over the next ten years. Hopefully in 10 years I can still be as active in the music world as I am now. I really want to keep that combination of teaching and singing alive"
If you would like to participate in this section, please register via [email protected]
Look back
Tv ninja. Lifelong analyst. Award-winning music evangelist. Professional beer buff. Incurable zombie specialist.